Since the introduction of AMD's Vision branding and marketing efforts, we've seen the company incrementally update almost all of its logos. It appears that AMD has decided that it's high time to update their CrossFireX logo. We first noticed this change on an FM2 motherboard that we looked at recently.
CrossFireX was first introduced back in 2005 with the launch of the Phenom based Spider high-end desktop platform back in late 2007. At the time it offered consumer the ability to run four graphics cards in parallel. This was an interesting improvement over the original CrossFire (note the lack of an X) which only allowed two graphics cards to run in parallel.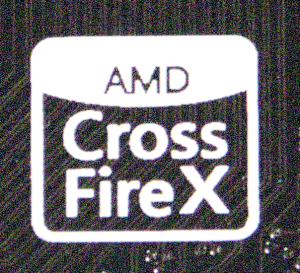 What do you think about the new logo, sound off in the forums.S|A
The following two tabs change content below.
Thomas Ryan is based in Seattle, Washington. Thomas first began to appreciate the wonders of the semiconductor industry while doing research on his previous favorite hobby, PC gaming. Having co- purchased his first computer at the ripe old age of 11, with $150 and the help of Craigslist he's been buying and building computers ever since.
Latest posts by Thomas Ryan (see all)