Quote:
Originally Posted by
DCO
It doesn't say Vega 10 has 4 geometry engines, only that Vega is designed to handle up 11 to polygons per clock with 4 geometry engines. It can have 4 or not, we have to wait the reviews.
what ? It states clearly, that Fiji = 4 polygons/clock with 4 GE
Vega up to 11 primitive/clock with the same amount of GE. It means it can handle two primitives per clock per /GE. The rest is with primitive discard accelerator/primitive shaders.
if it had more GE, then I guess it probably can handle more polygons than 11 don´t you think ?
11/4= 2,7x more geometry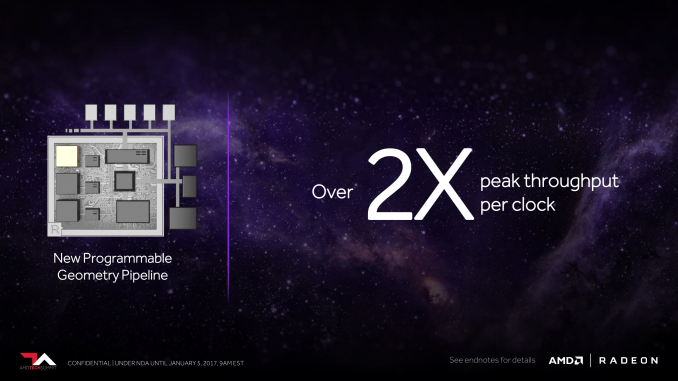 and we already know Vega has 4 SE, pretty much like Fiji.