Corel's (NASDAQ:CORL) chief technology officer, Graham Brown, spoke at one of the AFDS keynotes. It was a memorable, if slightly drawn out presentation, mostly about Corel's adventure through the world of software development. He spent a lot of time talking about how his company used its relatively snappy software development cycle to stay ahead of the rest of the industry.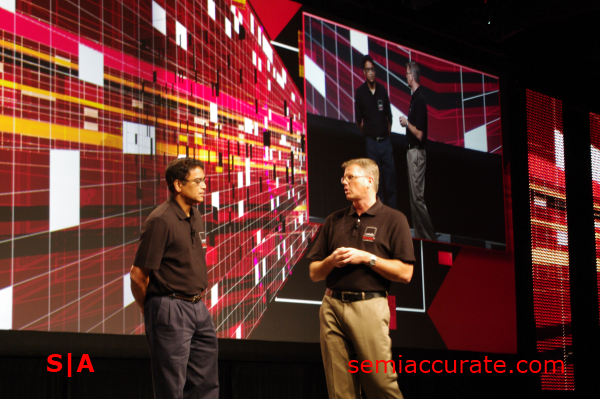 After a short introduction by Manju Hegde and John Taylor, the keynote began with Brown asserting that developers are adopting OpenCL mainly to help them utilize all of the available processing resources that modern PCs have. In more simple terms, the move by software developers to OpenCL is purely about performance. About a quarter of the audience members raised their hands when Brown asked if they were using OpenCL already. Which is surprising considering the relative immaturity of the OpenCL standard.
Following this Brown covered the background of OpenCL by talking about its inception at Apple, its re-branding following the version one release, and then its move to Khronos group for maintenance. Due to increasing ubiquity OpenCL maintains four different code streams, for each of the major GPU and CPU architectures.
User validation is the most important factor in developing software Brown told the audience. The software development projects that don't listen to their users have the highest likelihood of failure. Using these notions as the base for his argument, Brown made the assertion that end-user experience teams should be making the decisions about a product's future and features and not the software developers themselves.
He also went out of his way to talk about postmortem analysis. Brown polled the audience, asking how many of them had participated in a postmortem analysis that never had anything come of it. His count of hands in the audience was 40 percent. Brown stressed the need for quality postmortem analysis and the process changes that would flow from such an analysis by using a number of historical quotes.
The keynote video, while impressive in its composition, was also loud, and at points abrasive, but just generally left you wondering what Lego pirates had to do with OpenCL.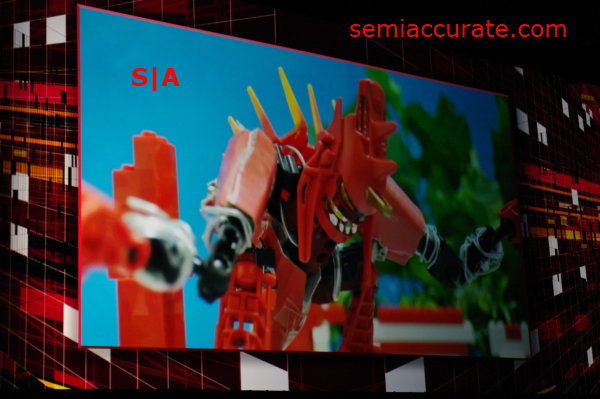 An interesting, if predictable, factoid that came out of Brown's brief discussion of 3D was that it doubled, or nearly doubled, the amount of data that needed processing. We also learned that most of the real-time post-processing effects in Corel studio took about 40 seconds to render before OpenCL was implemented. He also noted that what the consumer expects from netbooks and tablets these days is the same experience they expect out of regular PCs. This is a major change from the early days of netbooks when users accepted the fact that they were useless for anything more than web browsing, and even that was touch and go.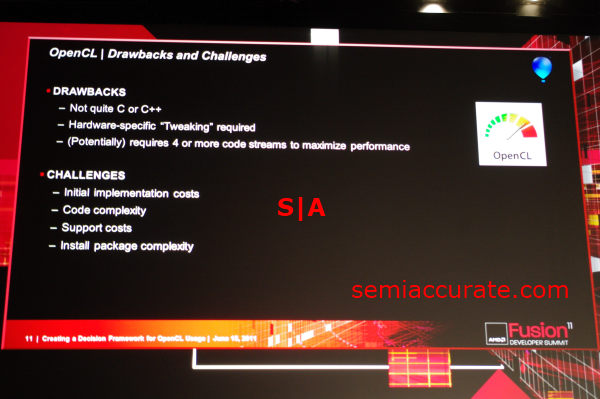 All in all it was an entertaining keynote that showcased the level of in-depth developer support that OpenCL has behind it and great lengths that AMD is going to with its AFDS event to promote OpenCL in the software world.S|A
The following two tabs change content below.
Thomas Ryan is a freelance technology writer and photographer from Seattle, living in Austin. You can also find his work on SemiAccurate and PCWorld. He has a BA in Geography from the University of Washington with a minor in Urban Design and Planning and specializes in geospatial data science. If you have a hardware performance question or an interesting data set Thomas has you covered.
Latest posts by Thomas Ryan (see all)