Last week was a busy one, rumors are pouring out from almost every forum about Nvidia's apparently soon to launch Kepler architecture. Additionally, news about changes to the launch schedule of Intel's Ivy Bridge parts has been circulating widely. And with that in mind let's take a look at what was being reviewing last week.
(For all of you wondering why Kepler is in the title of this piece, it was meant as a joke. If you came here from the S|A frontage you would have seen, "Kepler or Not", and then the subtitle reads, "It's the S|A Weekly Roundup!")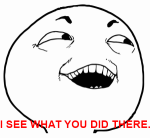 First up is Microsoft's technical preview of its upcoming Office 15 product. Office 15 brings the office product line in to the new Metro era of Microsoft products. The jury is still out on whether we should greet this change with joy or disdain, but no matter its quality, Office 15 is going to have a hard time usurping its well receive predecessor, Office 2010. Winsupersite had a rather detailed preview of the productivity suite including an albums'worth of screenshots. It looks like the setup and backend options pages have gone to the Metro UI, but Microsoft has opted to avoid making many changes to its ribbon interface, which is used for actual content creation. Office 15 seems to be exactly what you'd expect it to be, Office 2010, Metro-fied.
This is where we begin our march down the stack of 7 series Radeon reviews, with ASUS's HD 7970 DirectCU II. Hilbert Hagedoorn of Guru3D took an in depth look at this super high-end, enthusiast GPU. Due to its triple slot nature, this HD 7970 offers one of the best cooling systems on the market in terms of temperatures and noise. Its noise levels under load are comparable to that of a stock HD 7850, and its temperatures are well in check at 69 degrees Celsius. Even with its factory overclock to a full Gigahertz the board only draws about 220 Watts under load. So if you're looking for the nicest HD 7970 on the market you probably don't have to look much further than this offering from ASUS.
Jake Mete over at Pure OC took a look at Sapphire's Radeon HD 7850 OC model. This card comes with factory overclocked speeds of 920Mhz on the GPU core and 1250Mhz QDDR on the memory. This is in comparison to the HD 7850's stock clock speeds of 860Mhz on the GPU core and 1200Mhz QDDR on the memory. To date the HD 7850 and the HD 7870 have been particularly well received by reviewers, and this overclocked model is no different. The most notable aspect of this card is its custom heat-sink, which brings load temperatures down into the low 70's when running Furmark. Overall this card offers performance comparable to the GTX 570, for $40 less, with lower power consumption and better thermals.

Continuing down the stack AMD's new 7 series GPUs, Tech Spot's Steve Walton benchmarked a pair of HD 7770's and a pair of HD 7750's from HIS to evaluate the Crossfire performance of each. Individually the HD 7770 and HD 7750 were received more tepidly than other 7 series GPUs simply because they were priced a bit too high to be really attractive offerings. This is a trend that continues when these cards are put into Crossfire. Despite this value deficit these cards do surprise in other ways, Crossfire scaling is on average about 80% to 85% in the games Tech Spot tested, and the power consumption of a pair of HD 7750 in Crossfire, at full load, is slightly lower than that of a single GTX 560. But at the end of the day, the poor price/performance ratio of these GPUs end up making them an untenable prospect, with the HD 6970 sitting atop the HD 7770 Crossfire configuration and the GTX 560 Ti beating out the HD 7850's, due to their comparable performance and single card nature.

Tom's Hardware had a particularly interesting review of AMD's FirePro V3900 by Igor Wallossek. The V3900 is AMD's entry level discrete, professional GPU. It competes directly with Nvidia's Quadro 400 and 600 models. The V3900 is a "Turks" based offering, while the Quadro 400 is based off of Nvidia's older GT216 GPU and the Quadro 600 is based off the newer GF108 GPU. The V3900 outstrips both Quadro offerings in the suite of benchmarks that Tom's ran. Notably, the V3900 draws more power in idle and under load than its competitors. Despite this drawback Tom's Hardware calls the V3900 a good value compared to Nvidia's offerings, as long as you are looking to rendering static CAD images. It seems that AMD is catching up to Nvidia in the professional market; more competition is never a bad thing.

Razer's new "Blade" was reviewed last week over at Anandtech by Vivek Gowri and Jarred Walton. The blade is about as close to a 17" Ultrabook as you can get. The most interesting feature of this laptop, other than its 0.88" form factor and $2799 price tag, is its innovative touch pad. Instead of placing the touch pad at the base of the keyboard like most laptops, Razer has opted to place it directly off to the right hand side of the keyboard. This reconfiguration makes gaming on this laptop, using its touch pad, and not a discrete mouse, a much more tenable prospect. The biggest drawback to this otherwise well received gaming laptop is its hardware specifications. It boasts only a dual Sandybidge based CPU, and a GeForce GT 555M, which comes into stark contrast with other $3000 laptops which offer quad and six core CPUs, as well as much higher end GPUs, and even Crossfire/SLI configurations. Despite its drawbacks, Razor's "Blade" is an innovative piece of hardware; hopefully the rest of the gaming laptop industry will catch up to the "Blade" sooner rather than later.
Blog Post of the Week –
This is a new section in the roundup that we're trying out, due to the ever increasing number of companies entering the blogosphere. Admittedly, not all of those blogs are worth reading, but with this section we hope to bring to blog entries that have at least some entertainment value.
This week we'll be looking at a blog from Nvidia, titled, "Supercomputers Power Social Networks to Cancer Research". With this blog, and video, Nvidia is trying to show how important supercomputing is to both our everyday lives and to cutting edge scientific research. Despite the, at time comically, serious narration of the video, Nvidia tries to show how widespread the use of their Tesla GPUs are in supercomputing environments. As you might expect there's a bit of a product placement from Nvidia in this otherwise bread-and-butter supercomputing story. It's worth a look if you have a few minutes, or know almost nothing about Supercomputers.
Down in the Forums –
This is yet another new section in the roundup that we are, again, trying out. Semiaccurate has a highly active forum that is not often mentioned in our regular news stories. But with this section we aim to change that by highlighting some of the most active threads in the week prior.
Last week the most active topics were "Intel's non-delay of Ivy Bridge explained", "How is ARM the future?", and my personal favorite thread, "Kepler performance". If you're in the mood for some occasionally heated discussion, and links to all the leaks worth looking at, the forums are the place.S|A
The following two tabs change content below.
Thomas Ryan is a freelance technology writer and photographer from Seattle, living in Austin. You can also find his work on SemiAccurate and PCWorld. He has a BA in Geography from the University of Washington with a minor in Urban Design and Planning and specializes in geospatial data science. If you have a hardware performance question or an interesting data set Thomas has you covered.
Latest posts by Thomas Ryan (see all)