Pat Gelsinger is the best case scenario for the new CEO at Intel. As SemiAccurate said in October, Intel is looking for a new CEO, and sure enough we were right.
Last October, SemiAccurate said that Intel's Bob Swan was out and Intel has started the search for a new CEO candidate. We also said they were trying to keep it quiet so they could have an orderly transition so as not to repeat the debacle of the last swap at the top. The plan was to have a new CEO in place for Q1 and announce him or her joining rather than Bob Swan leaving. If at all possible, the power vacuum of the last transition was to be avoided.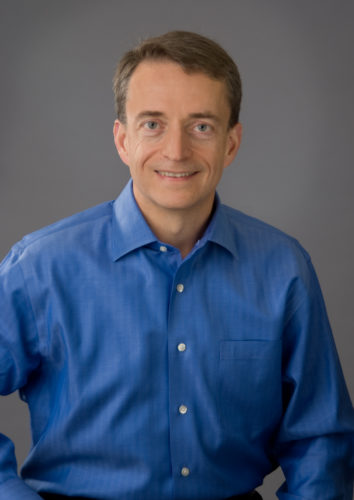 The man himself, Pat Gelsinger (Pic stolen from Intel's PR site)
Today Intel announced that their next CEO would be none other than Pat Gelsinger, CEO of VMWare and ex-Intel rockstar. In case you can't tell, SemiAccurate thinks the choice of Mr. Gelsinger is the best possible scenario for Intel, and also something we didn't think would happen. When we wrote about Swan's impending departure last October, there were four names on the list of candidates, none of which SemiAccurate considered A-listers. One was quickly ruled out but in our opinion the other three were not up to the job.
When talking with many sources and financial folk over the past quarter, we were often asked who would be on our short list. There were three names and Gelsinger was at the top but both he and one of the others did not take the job the last time so were unlikely to do so now that things has become far worse at Intel. The third was in a position where Intel's CEOship would be a sideways step at best so once again, long odds. We had effectively ruled all three out.
Then it happened, Pat Gelsinger is now the next Intel CEO-in-waiting and SemiAccurate was completely taken by surprise. That said it is a good surprise and that rarely happens in this industry. Pat Gelsinger is the single best choice to lead Intel, he has the rare combination of technical aptitude, managerial ability, and personality that will allow him to do the job. Pat knows Intel intimately having spent decades there starting from the bottom and moving to almost x the job he now will assume.
He knows the industry well and the markets Intel serves, so the learning curve should be shorter than most. Intel has some monumental, crippling, potentially company-ending problems in their near term future and Pat is the one single candidate well equipped to tackle all of them. Lets hope it is possible, and if it is, he can do it. Well done Intel, it will take time to turn the ship but for the first time in a long while, SemiAccurate can see a light at the end of the tunnel.S|A
The following two tabs change content below.
Charlie Demerjian is the founder of Stone Arch Networking Services and SemiAccurate.com. SemiAccurate.com is a technology news site; addressing hardware design, software selection, customization, securing and maintenance, with over one million views per month. He is a technologist and analyst specializing in semiconductors, system and network architecture. As head writer of SemiAccurate.com, he regularly advises writers, analysts, and industry executives on technical matters and long lead industry trends. Charlie is also available through
Guidepoint
and
Mosaic.
FullyAccurate
Latest posts by Charlie Demerjian (see all)