News has been streaming out of Intel's IDF this last week, but AMD's counter-event has released a fair bit of news itself to try and steal the spotlight from the boys in blue. But other than a few leaks from here and there the spotlight's been pretty much glued on IDF and AMD's counter-IDF antics.
AMD showed off a Trinity demo this week and Anand Lai Shimpi was lucky enough to be able to video tape a run through. The demo showed a Sandy bridge based laptop chugging along in Deus Ex while the Trinity based laptop right beside it ran the same game smoothly and in DX 11 to boot. Trinity looks to be one of AMD's strongest upcoming products at this point. Let's just hope that AMD is able to maintain the positive momentum that they seem to be building with this part.
The guys over at Hardware.info got some benchmark numbers for the upcoming FX-8150 CPU at one of the AMD demos this week. VR-Zone kindly translated the report into English for everyone and said that AMD could best an equally price Core i5 by 19% in a Handbrake benchmark. The system was also reported to be slightly faster than a 980X based system in Dirt 3.
Jacob Hugosson snagged an interview with AMD's Sami Mäkinen this week. The questions ranged from Cold bugs to overclocking AMD's FX CPU's on air cooling, but all of them made the overclocking potential of these Zambezi parts seem formidable.
So let's recap this whole Zambezi/Bulldozer/FX glut of news information and focus on what we know for sure. The products will be branded as AMD's FX series of CPUs. The price will be on par with Intel's current Core i5 line-up. The performance will be significantly above its price competitor in tasks that can take advantage of multicore CPUs. It is possible for this CPU to compete in games with CPUs costing 4 times as much. It can also overclock well on air, and when using extreme cooling methods is capable of more than doubling its rumored top turbo speed. Oh, and the box art is cool looking.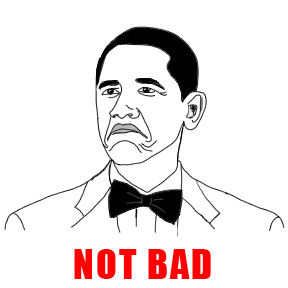 Xbitlabs is reporting that AMD still hasn't picked a more specific time frame than the whole of 2012 to release its Wichita APU. The problem seems to be that the 28nm nodes from Global Foundries and TSMC are just not ready for prime time. Without a functional 28nm node capable of pumping these chips out AMD can't really do anything. Instead it just has to sit on its Wichita chip and wait until the process matures enough for yields and volume to be viable. Hopefully they'll be able to launch this chip before Q3, but it's rather hard to say when 28nm will be ready.
Xtreview is reporting that Llano yields are still low. Xtreview claims the same numbers as Fudzilla.  Fudzilla claims the same numbers as SemiAccurate.  Considering we changed the numbers a little from what our sources originally told us when we wrote it up here, it kind of makes you wonder if these two fudged the numbers in exactly the same way when they independently got them from the same sources. What coincidence! Apparently they're somewhere between 50 and 60 percent. We've known about Llano's yield issues for quite some time now, but it seems rather curious that Global Foundries has not been able to correct the yield issues that seem to be plaguing this chip.
Nvidia released more information about its upcoming Kal-El chip this week, announcing that it has a fifth low power core that is active for the tasks that do not require the power of the 4 main cores. Nvidia's CEO also announced that the chip has more design wins than its predecessor. News of a few new chips on Nvidia's Tegra roadmap came out this including a Kal-El+ chip and a chip called Grey which integrates Icera's IP into a Tegra product. Things are speedily changing in the land of Tegra, but it's hard to say if everything's going to plan, or if Nvidia's just telling us that.
Things are apparently looking up for TSMC's bottom line. Its CEO announced that sales may go up by 2 to 4 percent over Q3 due to increased orders from Apple, Nvidia, and Qualcomm, and that clients are looking to expedite their migration to TSMC's 28nm process. It's doubtful that these developments are going to affect the products already being made on the 28nm process, but we may see a greater number of products from this process in the future.
LG Nilsson at VR-Zone did an interesting write up of the GTC Taiwan event. Global Foundries spent most of the event talking about its roadmap for future process technologies and its current investments toward increasing its capacity. The problem though is that the farther down the road you look, the harder it is to tell if Global Foundries has a decent plan. But we'll know the answer in just a few years time.
With Microsoft's BUILD conference now over it seems that a few of the attendees are already hawking their Windows 8 tablets on EBay. Going for between $2,700 and $1,525 these tablets sport an ULV Core i5 CPU and look much like Samsung's current lineup of tablets. It seems like bad taste to sell them so soon after Microsoft's event, but apparently some developers aren't constrained by that kind of thinking.
The Intel Developer Forum was the big event this week. S|A's own Charlie Demerjian and Mads Olholm were at the event and reported a quite a few bits of new info through the week. But the most comprehensive coverage had to have come from the crew over at Anandtech and their IDF recap page, good job guys.S|A
The following two tabs change content below.
Thomas Ryan is a freelance technology writer and photographer from Seattle, living in Austin. You can also find his work on SemiAccurate and PCWorld. He has a BA in Geography from the University of Washington with a minor in Urban Design and Planning and specializes in geospatial data science. If you have a hardware performance question or an interesting data set Thomas has you covered.
Latest posts by Thomas Ryan (see all)