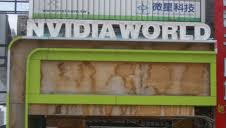 As we told you back in July 2013 Dan Vivoli is leaving Nvidia. He made it official with the following note:
It was a chilly morning on December 1, 1997, when I pulled into the parking lot at 1226 Tiros Way, in Sunnyvale.  It was my first day as the VP of Product Marketing for NVIDIA, an 80-person startup in the crowded field of graphics chips. There were over 70 companies building VGA Controllers at the time. But Jensen, Chris and Curtis had a much larger vision.  16 years and nearly 9000 employees later, we stand alone as the only company dedicated to Graphics Processing.    
 Over that period, I've learned a ton and have made some of the best friends I'll ever have. I've made plenty of mistakes and lost most of my hair.  And my children have grown up to be NVIDIA evangelists.  
 Being part of NVIDIA has been exhilarating.  We are very different from the chip company I joined 16 years ago. We are now a full blown systems and consumer products company.  Exciting times lie ahead.  And we need to take marketing to the next level.
 As most of you know, since my return last year I have been here part time.  However, it's clear that we need a full time, experienced executive to lead NVIDIA's marketing efforts. The personal demands on my time and NVIDIA's needs are simply not aligned.
 So, it's with mixed emotion that I have decided to retire from NVIDIA to focus on, and spend more time with, my family.
 Jensen has begun a search for a senior marketing executive who can also bring more consumer and retail experience to the company. 
 I will be here through the end of the fiscal year and will help with that search and with marketing overall.
 The good news is that we have superb leadership for the respective verticals and corporate communications in Ujesh, Greg, Andy and Bob.
 I'm confident in them. I'm excited about the future for NVIDIA. 
 My blood will always be green and my NVIDIA tattoo is as permanent as my love for the company!S|A
The following two tabs change content below.